W
elcome to
N1 Achord Church & Ministries
website where our
vision
is, let us all be in one accord...and our
mission
is to restore lives and build hope in the community, through faith in His Word.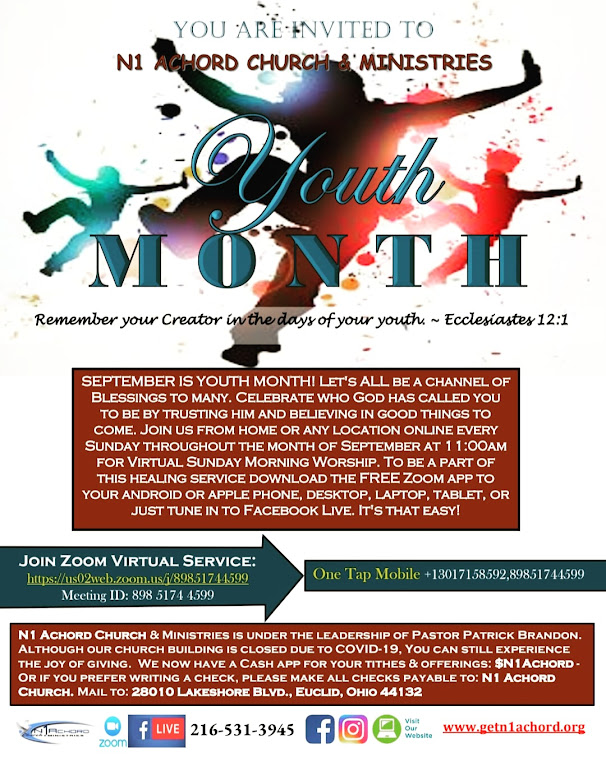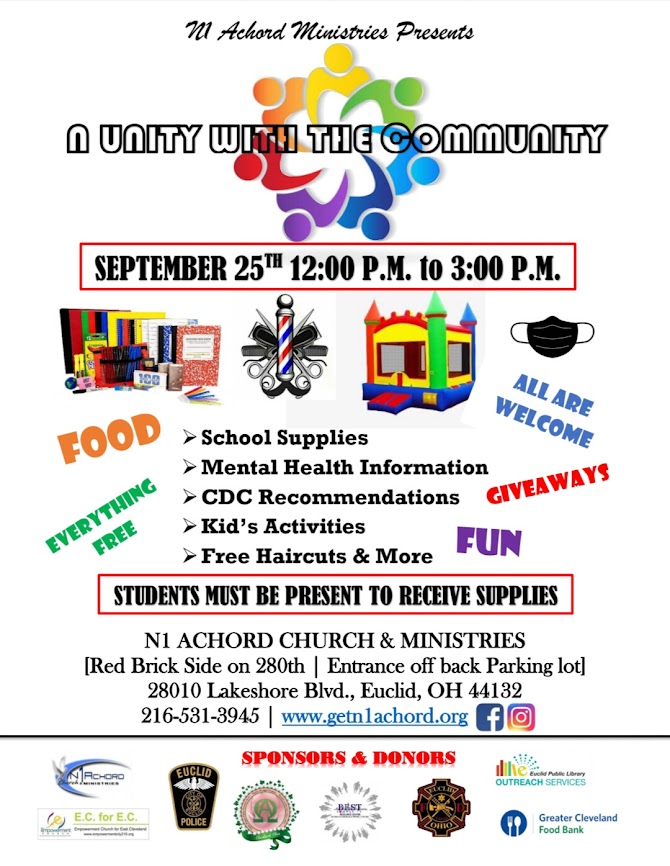 ---
SEPTEMBER >

YOUTH MONTH ~ Ecclesiastes 12:1
SEPTEMBER IS YOUTH MONTH!
Remember your Creator and Celebrate who God has called y
ou to be by trus
ting him and believing in good things to come. Join
us from home or any location online every Sunday throughout the month of September at 11:00am for Virtual Sunday Morn
i
ng Worship. To be a part of this healing service download the FREE Zoom app to your android or apple phone,
desktop,
laptop, tabl
et
, or just tune in to
F
acebook Live. It's that easy!
Join Zoom Virtual Service:
Meeting ID: 898 5174 4599
+13017158592,,89851744599
You can log in at 10:30AM to enjoy the worship atmosphere, but the virtual church service will begin at 11:00AM. We'd love to have you there.
N1 ACHORD MINISTRIES Outreach Program, is hosting a "N Unity with the Community '' giving back event on Saturday, September 25, 2021 from 12:00pm to 3:00pm. We will be giving away School Supplies, Free Produce, CDC Recommendations, Free Haircuts for kids & More. All are welcome and will be served until food and supplies run out. If you would like to assist with this amazing historic event in anyway, please contact Tracey Horton at 937-604-7966.
In

2021

,

"
Watch, Pray,
and
Believe Him
."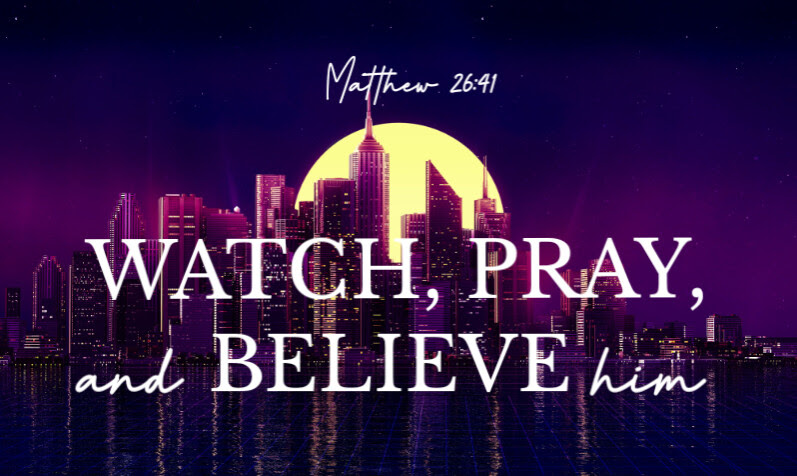 ---
S

ince our inception in 2007, we have fed hundreds, supported several missions and ministered to many. But more importantly, they experienced our heartfelt worship, genuine fellowship, relevant worship and sound Biblical teaching that has led many to a life changing commitment with Jesus. We are a non-denominational church who invites you to come as you are by faith and believe that by His grace that you will not leave as you came.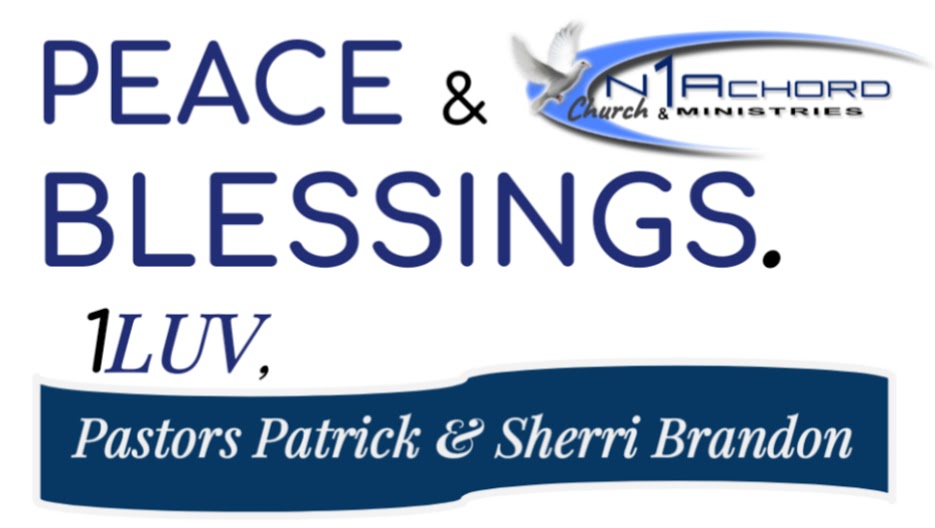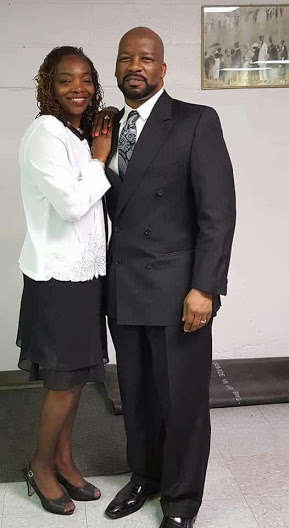 Plan A Visit to N
1
Achord Church & Ministries
PATRICK D. BRANDON

,

SR. PASTOR

*

SHERRI A. BRANDON

,

CO-PASTOR

---

SUNDAY SERVICES

-

POWER PRAYER 10:15 AM

* MORNING WORSHIP 11:00 AM

---
LOCATION

-

28010 LAKESHORE BLVD., EUCLID, OH 44132

[RED BRICK SIDE ON 280TH*ENTRANCE OFF BACK PARKING LOT]