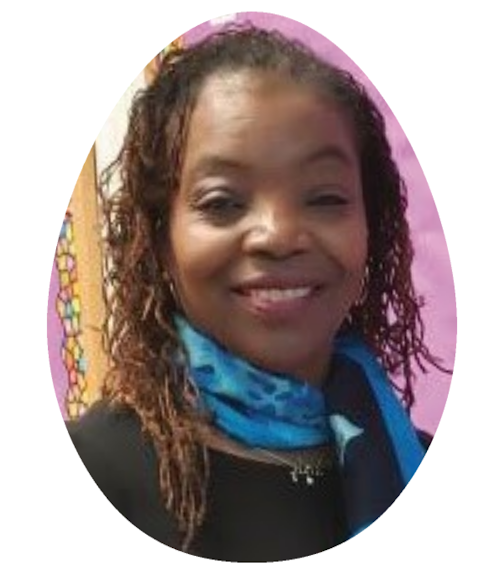 First Lady, Pastor Sherri A. Brandon
*

Co-Founder of N1 Achord Church/Ministries
*

Founder of Victorious Women's International Fellowship
First lady, Pastor Sherri Brandon was born and raised and educated in Cleveland Ohio. She is the third youngest of 15 children. She holds a Bachelor of Psychology from Ursuline College and a Masters in Social Services Administration and a Masters in Nonprofit Organizational Management from Case Western Reserve University and she attended the Springs of Life Bible College in 2010. She has received numerous awards for her outstanding work as a Woman of God, service to the community; including the Community Service Award from the Cleveland Clinic Hospitals, the Outstanding Leadership Award from the Board of Directors of Transitional Housing, as well as the FBI Citizens Hero Award.
Lady Brandon, has served the homeless community for more than 20 years in roles that have allowed her to touch the lives of hundreds of people suffering from severe mental illness, chemical dependency, domestic violence and incarceration. She is currently the CEO of Front Steps Housing and Services.
Lady Brandon has been ordained in ministerial leadership for 20 years. In 2008 the Lord called her to the role of Co-Pastor and First Lady of N 1 Achord Ministries, , where her husband, Patrick Brandon, is the Senior Pastor. Lady Brandon is called by the Lord according to Isaiah 61:1, to preach good tidings unto the meek, to bind up the brokenhearted, to proclaim liberty to the captives and to open the prison to them that are bound. She is the founder of Victorious Women's International Fellowship.
Lady Brandon, has studied internationally with a major focus on Community Development and economic sustainability amongst the impoverished communities both in Jamaica and Ghana, West Africa. She further experienced immersion in West African and Jamaican cultures.
In her spare time, she can be found crafting new recipes, crafting perfumes, reading and or sitting near the water. She and her husband are the parents of 4 adult children, a 17 year old daughter and a 16 year old niece.