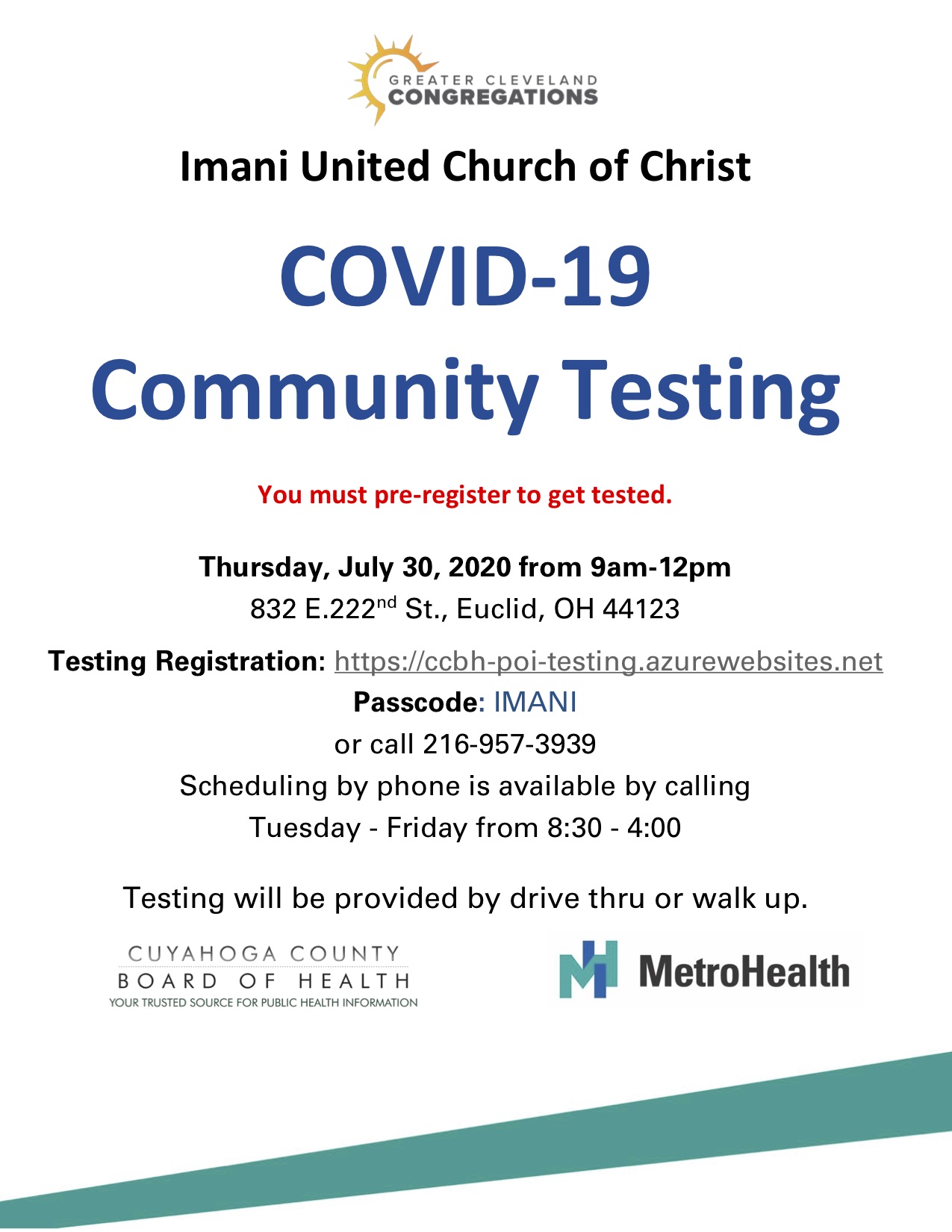 Just a friendly reminder that pre-registration begins today for Covid-19 Community Testing for Euclid.
Date of Testing: Thursday, July 30, 2020
Location: Parking lot of Imani North UCC
*Pre-Registration Required

Register by phone: 216-957-3939
*MetroHealth conducts only 150 tests per site.
Testing is open to anyone.
Please feel free to share with your congregations or social media platforms.
Pastor Michele Teague-Humphrey
Imani UCC & Imani North UCC