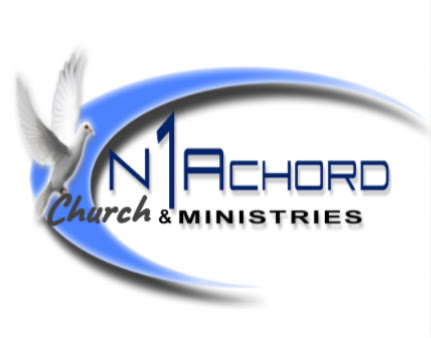 ---
Vision Statement
Let us all be in one accord. - Acts 1:14
---
Restoring lives and building hope in the community thru faith.
---
Slogan
"Let all things be done decently, in order and in one accord; Spirit, soul and body
in harmony with God's will for your life."
1 Corinthians 14:40, 1 Thessalonians 5:23 & Romans 8:14
---
Origin
N1Achord Ministries was founded by my wife, Sherri Brandon, and I, Patrick Brandon in November of 1999 that evolved from God provoking us to start family meetings in order to take a more holistic approach to having a healthy marriage and family.
---
Ministry
Our ministry will focus on meeting the specific needs of Christians and non-Christians by incorporating Biblical principles and values that will positively promote a productive and successful Christian Holy lifestyle to:
Empower one's faith to grow in God's grace; Spirit, soul and body

Provoke witnessing as commanded in the "Great Commission"

Build Christian Character

Sponsor and disciple others

Love all
---
Important Ministerial Key to Success:
1. Committed "Laborers" for the harvest
Copyright N1Achord Ministries. All Rights Reserved.